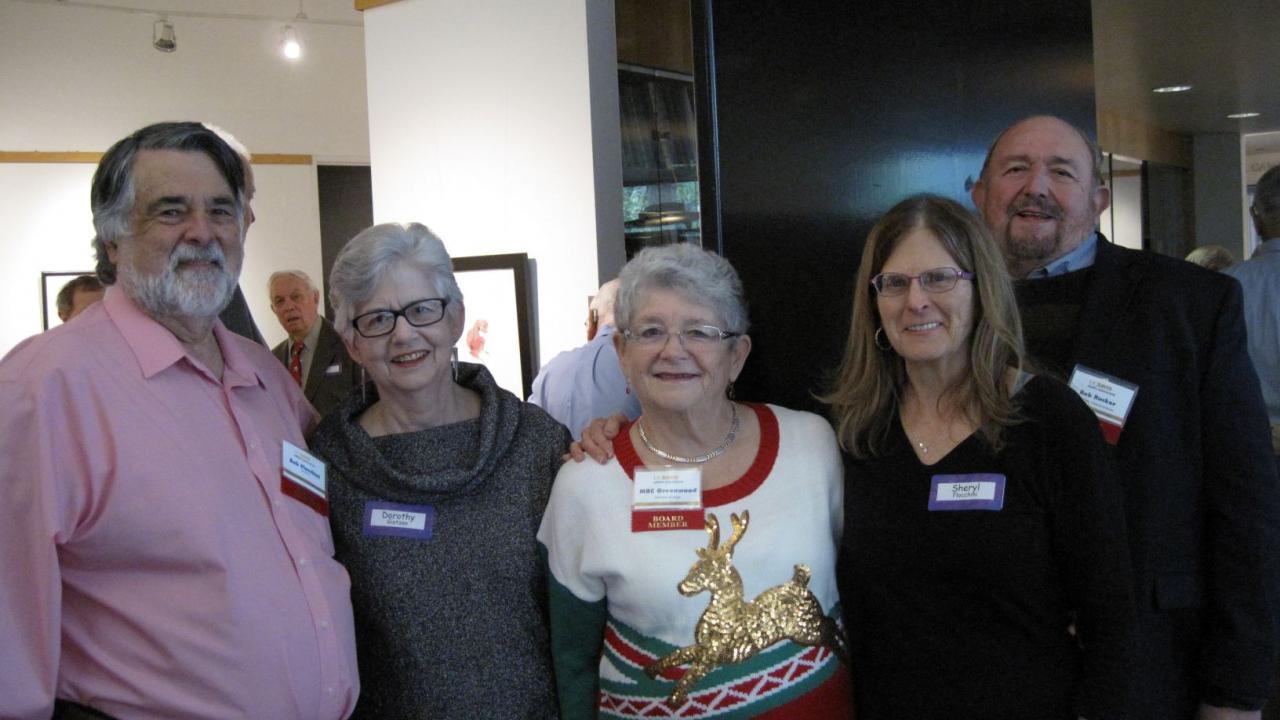 Location
AGR Hall, Buehler Alumni Center, Davis campus
Online registration is now closed.
You may call the Retiree Center at 530-752-5182 to see if your request can be accommodated.
You are cordially invited to join the UC Davis Retiree Association, UC Davis Emeriti Association and the UC Davis Retiree Center for our annual holiday luncheon. This year, we'll be celebrating the 30th anniversaries of UCDRA, UCDEA and the luncheon will be highlighted by a special visit from The Davis High School Madrigals choir. 
Your paid lunch includes:
Starter Salad: Chopped Italian Salad with olives, pepperoncini, roasted peppers, gluten free croutons and a lemon oil vinaigrette. (Gluten Free/Vegan)
Main Course: Chicken Breast topped with and artichoke, basil and sun dried tomato relish. (Gluten Free)
Secondary Main Course: Penne Pasta with wilted spinach and a tomato conserva (Vegan)
Desserts: Various desserts will be offered.
Cost:
$25 per person for UCDRA and UCDEA members and one guest 
$30 per person for non-members, their guests, or additional guests of members
We hope that you'll join us to celebrate the holiday season! 
Please note refunds will not be given if you are unable to attend. Thank you for your understanding.