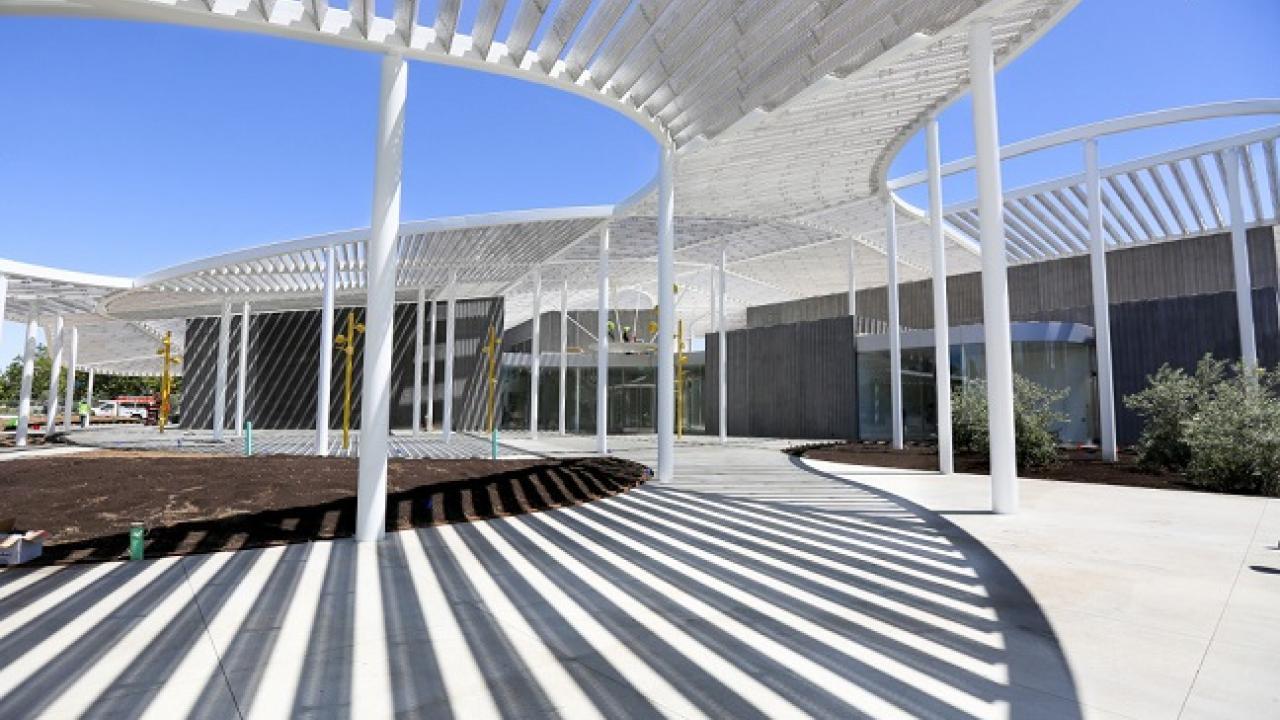 You're invited to join fellow CUCRA-CUCEA members at the Fall meeting, taking place October 30-31 on the UC Davis campus. All of the details about the conference including location, registration, lodging, and transportation are included below. 
Conference Location
The conference will be primarily held at the Walter A. Buehler Alumni Center, located at 530 Alumni Lane, Davis, CA 95616. 
Conference Registration/Cost
Register for the conference online by clicking here: CUCRA-CUCEA UC Davis Registration
Register for the conference by mail by following the instructions on this form: CUCRA-CUCEA Paper Form
Conference registration costs $55 and covers lunch on 10/30 and breakfast/lunch on 10/31
The optional conference dinner is $65 and will be hosted at the jan shrem and maria manetti shrem art museum, and features a presentation from Dr. Rachel Teagle, Founding Director of the shrem museum.
Tours
Optional campus tours are available on day one of the conference at 4 pm.
Please select your preferred tour on your registration.
Tour options include:
 Robert Mondavi Institute for Wine and Food Science

jan shrem and maria-manetti shrem museum of art

Robert and Margrit Mondavi Center for the Performing Arts
Conference Lodging
Book your hotel room by following the link found HERE or by calling Hyatt Place UC Davis at 530-756-9500 and mentioning CUCRA-CUCEA to receive the group room rate. The deadline to receive our room rate of $187/night + tax is OCTOBER 1st. 
Hyatt Place
173 Old Davis Road
Davis, CA 95616
Getting Here
Guests taking flights to the conference are encouraged to fly into Sacramento and to take one of the following methods of transportation to get to the host hotel or alumni center:
The Davis Airporter offers door to door service from the Sacramento Airport to Davis for $23. You MUST book online in advance. Check out their website here: https://www.davisairporter.com
Uber or Lyft are viable options to Davis. Depending on the demand, Uber/Lyft prices can be as low as $20 or as high as $40-50. Rates are variable. 
Transportation On Site
We will have vans on site to help shuttle guests to/from the hotel to conference sessions. 
Questions
Email Retiree Center Director Kyle Urban at kjurban@ucdavis.edu or call at 530.754.7105
Conference Agenda
Wednesday, October 30, 2019
Conference lodging: Hyatt Place, UC Davis, 173 Old Davis Road, Davis, CA 95616
10:30 am        Registration opens                          
                       Walter A. Buehler Alumni Center lobby
11:15 am          Luncheon buffet prior to meeting                                
                       Moss Patio- Walter A. Buehler Alumni Center
12:30 pm        Joint meeting begins                                                    
                        AGR Ballroom- Walter A. Buehler Alumni Center
                        Welcome & Announcements 
                        Campus Welcome, Chancellor Gary May
                        Business meeting 
4:00                Joint meeting adjournment       
4:30                Campus tours   
                         - Robert Mondavi Institute for Wine and Food Science 
                          (winery, brewery, food lab)
                         - Manetti-Shrem Museum of Art
                         - Robert and Margrit Mondavi Center for the Performing Arts
6:15                  Reception, Manetti-Shrem Museum of Art
7:00                 Dinner, Manetti-Shrem Museum of Art  
7:45                 Speaker, Rachel Teagle
                         PhD., Founding Director
                        Jan Shrem and Maria Manetti Shrem Museum of Art
8:45                 Event concludes
Thursday, October 31, 2019 (Luggage storage available at Alumni Center)
7:30                Buffet breakfast: Moss Patio
8:30 – noon
                       Emeriti business meeting: 
                       Founders Board Room at Walter A. Buehler Alumni Center
                       Retirees' Business meeting: 
                      AGR Ballroom at Walter A. Buehler Alumni Center
10:15              Coffee/cookie break
12:00             Grab and go lunch options (available until 12:45 pm)
<End>