Becky Heard
Director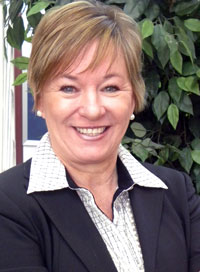 Becky Heard began her career at UC Davis as an executive assistant at the Primate Center. She later worked for many years at the Graduate School of Management in several different positions including bookkeeper, event planner and director of the Leadership Skills Program. Since 2012, Becky has served as the director of Parent and Family Programs, a unit of the Cal Aggie Alumni Association. In her role with Parent and Family Programs, Becky's engages UC Davis families with campus programs and experiences while also providing them with resources and information that will help their student to thrive. With experience in managing a volunteer parent council, a volunteer ambassador program, and a passion for people and event planning, Becky is thrilled for the opportunity to work with retirees in this interim role.
Bernadette Abucayan
Program Coordinator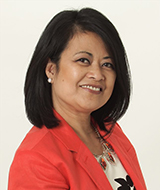 Bernadette joined the Retiree Center in 2018 as Program Coordinator at the Retiree Center's location on the UC Davis Health campus. She will, however, also support and attend numerous retiree events on the Davis campus.
Bernadette has worked at UC Davis for more than 13 years. During the past 11 years she has served as the Faculty Senate Analyst in the UC Davis School of Medicine's Dean's office where she provided operational management to the Faculty Senate office as well as the Vice Chancellor and Dean's office. In addition, Bernadette served as an executive member of the Staff Assembly and also served as Vice Chair of the Asian Pacific American System-wide Alliance (APASA) at UC Davis Health. She also recently co-founded "the Pantry" at the UC Davis School of Medicine. The Pantry provides non-perishable food items or personal care item for UC Davis Medical Students or anyone with food insecurity at UCDH.
Marjorie Ahl
Program Coordinator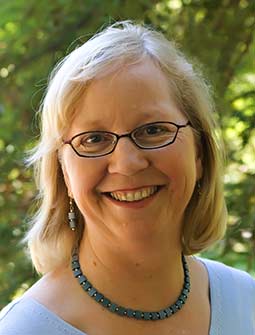 Marjorie Ahl came to the Retiree Center in 2007 as the Program Coordinator. Growing up in Davis, she participated in campus activities. She also watched as her parents prepared for the Goose Stew, the Steak Bake, and many other activities of the Faculty Club. Working at the Retiree Center has allowed her to relive these happy memories.
As Program Coordinator of the Retiree Center, Marjorie uses her strong computer skills to keep the office buzzing, provide administrative support to both the Retirees' and Emeriti Associations, and produce the public persona of the Retiree Center through mailings, emails, flyers, newsletters, and the website.
Deanna Agneta
Student Assistant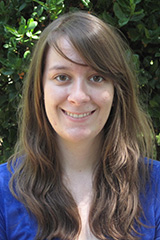 Deanna Agneta began working as a student assistant at the Retiree Center in Fall 2013. Originally from Morgan Hill, CA, she chose UC Davis as her choice of college because of the hometown feel of the community and diverse range of academic and extracurricular opportunities. She entered UC Davis in the fall of 2012, planning to major in Animal Biology and minor in Anthropology and Forensic Entomology. Graduating in June 2017, she was accepted to Vet School, and is now a third-year graduate student in Veterinary Medicine.
Deanna loves working with people and becoming more involved with the community. She gained a great deal of experience through being a member of Girl Scouts for 19 years, and enjoys working at events put on for other members of the community. She is always open to learning and hopes to not only bring her skills and experience with her as she works at the Retiree Center, but to also gain more insight on community interactions and dedication of Davis as a whole.