FAQ: Healthcare and Medicare
Health Care Coverage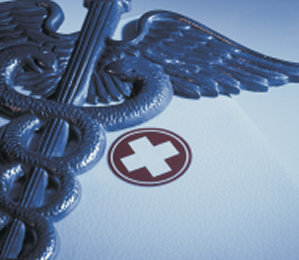 What healthcare coverage do retirees receive?
The University of California currently contributes toward the monthly cost of medical and dental coverage for retired employees who are receiving monthly benefits from the University of California Retirement System (UCRS). The university's contribution toward the monthly cost of medical and dental coverage is determined by the UC Office of the President annually and is subject to change. Eligibility for continued coverage, as well as the amount of the university's contribution, are both determined by one's years of UC service credit, and the date one became a retirement plan member. For details about service credit requirements, see the UCnet Retiree health and welfare benefits page.
How much will retiree health care coverage cost?
Retiree health care costs vary based on the plan chosen, one's years of service credit, and the date on which one became a retirement plan member. Keep in mind that health insurance premiums have been increasing much faster than inflation, and this trend is likely to continue for the foreseeable future. Information about UC's contribution to medical and dental plans, as well as how the UC contribution to medical and dental premiums works can be found on the UCnet website.
Can one change health care plans upon retirement?
One cannot change plans simply because of retirement. All changes to health care plans must be made during the annual Open Enrollment period, which is usually the month of November each year. Needed changes should be evaluated during the Open Enrollment period preceding retirement. Retirees can change plans at any time if they move out of their plan's service area.
Can retirees get health care coverage even if they relocate?
Retirees can get health care coverage if they relocate, but not all health plans are available everywhere. Contact the UC Davis Health Care Facilitator Program.
What about vision, legal AD & D and life insurance?
Retirees have the option to continue vision, legal, AD & D (accidental death and dismemberment) and life insurance coverage, but will pay the entire premium for these plans. More information can be found in the Retirement Handbook
Who can help with questions about health care coverage after retirement?
The Health Care Facilitator Program (HCF Program) helps retirees and employees understand and obtain full benefits and services from their health care plan. HCF Program staff members maintain office hours at the UC Davis campus as well as the health system campus.Before contacting the Health Care Facilitator, 1) contact your medical provider's office, 2) contact your medical group, 3) contact your health plan. See also When should you call the Program? 
For those preparing for retirement, the staff can provide information about coverage of different plans in retirement, and can assist with coordinating with Medicare. HCF Program also offers a Health Insurance After You Retire presentation for current staff. This presentation is usually offered in the spring and fall quarters and can be reached through the sidebar navagation on the left side of the HCF Program webpage. 
    Contact information: http://www.hr.ucdavis.edu/hcf/contact_hcfs.html
   Website: http://hr.ucdavis.edu/hcf
Are UC Davis retirees required to enroll in Medicare?
If one is enrolled in a UC-sponsored medical plan after retirement and he/she or any of his/her enrolled family members become eligible for Medicare Part A free of charge, UC requires that he/she (or the family members) enroll in both Medicare Parts A and B. If a retiree does not enroll, his/her medical insurance will be permanently cancelled (exceptions: retirees who reside outside the U.S. or who will be traveling outside the U.S. for 6 months or more or those who retired prior to July 1, 1991). For assistance with this process, contact the Health Care Facilitator Program.
When should retirees enroll in Medicare?
Eligibility for Medicare is controlled by the Social Security Administration and usually begins at age 65, but those who are disabled may qualify at an earlier age. Retirees should begin the process of requesting information and applying for Medicare Parts A and B at least 3 months before age 65 even if they are not planning to request Social Security Income. To enroll in Medicare, call Social Security (not Medicare) or visit a Social Security office. The Benefits Office will be able to provide advice on the effective date to request Medicare. Once retirees have proof of enrollment in Medicare, they should contact the Health Care Facilitator Program for assistance with the next steps to ensure continued coverage of UC benefits. Consult UC's Medicare Factsheet and the HCFP for more information.
   Social Security office locations can be found at www.ssa.gov
   Social Security telephone: (800) 772-1213
What are the different parts of Medicare?
Medicare is the United States' health insurance program for people age 65 or older, certain people with disabilities who are under age 65, and people of any age who have permanent kidney failure. There are three parts to Medicare. They are:
Hospital insurance (Medicare Part A): financed by payroll taxes and, if one is eligible to receive it based on his/her own or his/her spouse's employment, there is no premium
Medical insurance (Medicare Part B): has a monthly premium which usually is deducted from one's Social Security check
Prescription drug insurance (Medicare Part D): the university's medical plans coordinate with Medicare Part D, so retirees do not need to enroll in a separate plan for prescription drug coverage
How can one find out more information about Medicare?
Medicare information is available on-line at www.medicare.gov. For more information about UC's Medicare requirements, see the Medicare Factsheet.
Contact Medicare at:
   Enrollment—Call Social Security: (800) 772-1213
   Website
   Claims: (800) 633-4227 (800-MED-ICARE)
   Coordination of Benefits Contractor: (800) 999-1118