Block Testing Page
The UC Davis Retiree Center is located in Suite 110 on the first floor of the Walter A. Buehler Alumni Center on the Davis campus. The Retiree Center is generally staffed from 9-12 and 1-4, Monday through Friday. However, we are a two-person office, so please call prior to visiting to ensure that someone will be available. Contact the Center at:
Telephone: (530) 752-5182 Email:
Retiree Center
Directions
Current Events
Calls now open
Call for UC Davis Distinguished Emeritus/a Award; Please submit nominations by November 18, 2016
Call for Constantine Panunzio Award; Please submit nominations by November 23, 2016
UC Davis Emeriti In The News
03/04/2016; " What we know about the knife found at OJ Simpson's former home;" Pulling DNA off a weapon years after the crime is possible, according to Edward Imwinkelried, UC Davis law professor emeritus and author of a book on scientific evidence. KPCC-FM Online
Learn more/memberhip information
UC Davis Emeriti In The News
Emeritus Professors Make a Case for Campuses to Tap Their Talents-- The Chronicle of Higher Education
---
Dr. Isao Fujimoto wins prestigious Constantine Panunzio Distinguished Emeritus award

03/18/2016
The 2016 Constantine Panunzio Distinguished Emeriti Award has been awarded to Professor Emeritus of Asian American Studies, Isao Fujimoto of UC Davis and Professor Emeritus of History, Peter Kenez, UC Santa Cruz. Read more
Join Now
Driving and parking directions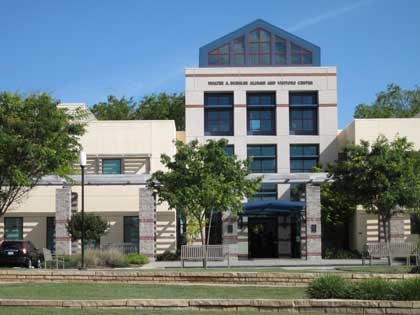 The Retiree Center is located on the south east portion of the UC Davis campus in the Walter A. Buehler Alumni Center. The parking structure is located to the south of the building.
BrainFood Talk
Academics without Borders USA (AWBUSA) helps higher education in emerging nations
Date: Thursday, November 12
Time: 11:30 a.m. - 1 p.m.; talk begins at noon
Location: AGR Hall, Buehler Alumni Center, Davis campus (driving directions)
Courtesy golf cart shuttle will be provided to and from Gateway Parking Structure
No need to register
AWBUSA, founded by UC Davis affiliates, is a new non-profit organization that supports higher education in developing countries by helping to build and enhance universities' capabilities. Recently, AWBUSA supported UCD volunteers traveling to Sri Lanka to help the university there create a new interdisciplinary program based on the UC Davis One Health model. Highlights of this project will be presented along with an opportunity to learn more about AWBUSA's global efforts and upcoming volunteer opportunities.
Bring your own lunch and come at 11:30 to socialize. The UCDEA provides coffee, tea and cookies.
Frequently Asked Questions
Contact us:
(530) 752-5182
Click here to read past emails
Quick links:
UC Davis Retirees' Association
Health Care Facilitator Program